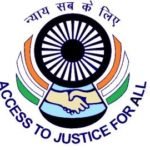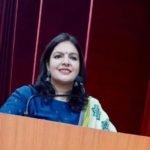 Convener
Dr. Rajni Kumari
Assistant professor (Political Science)
Sh. L.N. Hindu College, Rohtak
Ph.: 9466353106
E-mail: gahlawat.rajnikumari@gmail.com
The National Legal Literacy Mission with its motto, "From Ignorance to Legal Empowerment" -launched by National Legal Services Authority on 6th March 2005, is a significant step to empower the most marginalized, vulnerable, poor, disadvantaged, underprivileged persons of the society particularly women, children, and disabled person, through legal literacy by making them aware of their rights to lead a life with dignity and enjoy equality before the law. The three-way approach of the mission will focus on legal rights, education on fundamental duties, and education on the availability and benefits of legal aid.National Legal Literacy Mission lifts the veil of ignorance through knowledge and to spread awareness among people about their rights, duties, and laws of the land. It is more important that the youths are educated about the law so that they grow up to law-abiding citizens. Under this mission, Haryana State Legal Services Authority (HALSA) has adopted the project in collaboration with the Higher Education Department of Haryana.