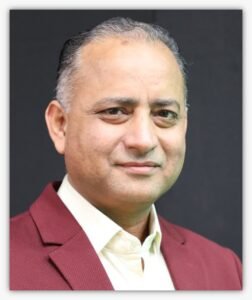 Dr. Anil Kumar Taneja
Dear viewer,
Sh. L. N. Hindu College Rohtak is affiliated to Maharshi Dayanand University Rohtak (MDU). It is located at 5 km stone, Bhiwani road, Rohtak, in urban area within the reach of rural areas. Students can pursue their education with excellence in UG / PG programs viz. BA, BA(JMC), B.Com. (Pass, Vocational. Honours), B.Sc. (Med), B.Sc. (Non-Med), BBA, BCA, MA(Hindi), M.Com(Hons), M.Sc. (Mathematics), M.Com, under able guidance of its highly qualified, experienced and dedicated faculty and other staff members.
There are plenty of opportunities in co-curricular (quiz, competitions, case study, projects, extempore, exhibitions, study tours) and extra-curricular (NCC, NSS, Sports, Athletics, Debates, Cultural, Community engagement, Outreach, Eco Club, Youth Red Cross, Red Ribbon Club) activities at Sh. L. N. Hindu College Rohtak where the students are heartened to showcase their talents, where their capabilities and competencies boosted and their overall personality is enhanced. Eminent academicians & professionals are invited as visiting faculty/resource persons to teach & guide specific courses from time to time. The classroom atmosphere is harmonious with interactive and participative sessions. This makes learning more cheerful and a sense of integrity is inculcated in them.
The College has well-maintained & well-furnished Library with a wide range of text and reference books, state-of-the-art Auditorium, Seminar/Conference halls and uninterrupted electricity & water supply. The overall ambiance of college is enhanced with aesthetically pleasing environment.
We are committed to nurture the holistic development of students, and make them prepared to serve the mankind as responsible citizens.
I, on behalf of the college, would like to place on record sincere gratitude to the Hindu Education Society, Rohtak for taking intense interest in the academic/developmental growth of the College and also for providing unstinted support.
We feel proud to welcome you all here to witness the glorious heights scaled by Sh. L. N. Hindu College Rohtak